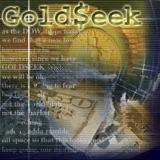 Recent disclosures in the monthly statement of accounts published by the Bank for International Settlements indicate the bank's renewed use of a substantial quantity of gold swaps.
The annual report of the BIS for its financial year ended March 31, 2010, disclosed that 346 tonnes of gold were acquired through gold swaps from commercial bullion banks. A review of the previous use of gold derivatives by the BIS reveled that the transactions in 2009-10 were far more substantial than anything done in the bank's recent history.
Yet in an article published in the Financial Times on July 29, 2010, BIS General Manager Jaime Caruana said the gold swaps were "regular commercial activities" for the bank. Here is a link to the FT article, which requires a subscription to access:
Here are excerpts from the article:
"Some analysts speculated that the swap deals were a surreptitious bailout of the European banking system ahead of last week's publication of stress tests. But bankers and officials have described the transactions as 'mutually beneficial.' …
"'The client approached us with the idea of buying some gold with the option to sell it back,' said one European banker, referring to the BIS.
This post was published at GoldSeek on Sunday, 28 August 2016.