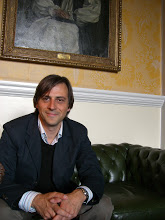 Remember recent ECB commitment to start buying more non-sovereign, non-financial corporates' paper? It was the part of the blanket bombing with 'measures' deployed by Mario Draghi last week.
Here is my summary as a reminder: The European Central Bank cut its key lending rate to zero (from 0.05 percent) in March, slashing its deposit rate further into negative territory (to -0.4 percent from -0.3 percent). Desperate for stimulating slack corporate investment, the ECB also significantly expanded the size and scope of its asset-buying program, hiking monthly purchases targets from EUR60 billion to EUR80 billion. Worse, Mario Draghi also expanded the scope of the programme to include investment grade, euro-denominated debt issued by non-financial corporations. And he announced yet another TLTRO – a longer-term lending programme (4 years duration this time around, having previously failed to deliver any meaningful uplift in the corporate capex via three 3-year long programmes). The new TLTRO will be operating on the basis of the ECB deposit rate, effectively implying that Frankfurt will be giving away free money to the banks as long as they write new loans using this cash. Last, but not least, the finish line for the ECB's flagship QE programme was pushed out into March 2017 from September 2016. And yet, the ECB's leatest blietzkrieg into the uncharted lands of monetarist innovation ended with exactly the same outrun as was the case for the Bank of Japan few weeks before it.
This post was published at True Economics on March 14, 2016.