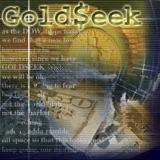 The photo you see below was snapped recently in Beijing. It might not be that special to some readers, but in my 25 years of visiting the Chinese capital, I've never seen a blue sky because it's always been blotted out by yellow smog. Beijing is clearly undergoing a massive transformation right now. This might please proponents of the green movement, but it's ultimately harmful to the health of China's manufacturing sector.
On the other hand, blue skies could be ahead for China's service industries.
Misconception and exaggeration are circling China's economy right now like a flock of hungry buzzards. If you listen only to the popular media, you might believe that the Asian giant is teetering on the brink of economic disaster, with the Shanghai Composite Index's recent correction and devaluation of the renminbi held up as 'proof.'
Don't get me wrong. These events are indeed significant and have real consequences. They also make for some great, sensational headlines, as I discussed earlier this month.
But what gets hardly any coverage is that China's economy is not weakening so much as it's changing, much like Beijing's skies. Take a look at the following two charts, courtesy of BCA Research:
You can see that the world's second-largest economy has begun to shift away from manufacturing and more toward consumption and the service industries. While the country's purchasing managers' index (PMI) reading has been in contraction mode since March of this year, the service industries – which include financial services, insurance, entertainment, tourism and more – are ever-expanding. The problem is that the transformation has not been fast enough to offset the massive size of the manufacturing sector.
Just as a refresher, the PMI is forward-looking and resets every 30 days. It helps investors manage expectations. Consider this: The best-performing country in our Emerging Europe Fund (EUROX) is the Czech Republic – which also happens to have one of the highest PMI readings. Coincidence?
In China, overseas travel, cinema box office revenue and ecommerce are all seeing 'explosive growth,' according to BCA. The country's once-struggling real estate market is also robust. The government just relaxed rules to permit more foreigners to purchase mainland property.
This post was published at GoldSeek on 1 September 2015.