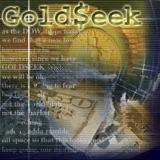 Gold last week broke above its 50-day moving average as a fresh round of negative news from around the globe rekindled investors' interest in the yellow metal as a safe haven. The Fear Trade, it seems, is in full force.
Below are just a few of the recent news items that have made some investors skittish, which has supported gold prices:
China, the world's second-largest economy, continues to slow. Its preliminary purchasing managers' index (PMI) reading, released on Friday, came in at 47.8, a 77-month low. This follows China's decision to devalue its currency, the renminbi, close to 2 percent. For the first time in a year, the Shanghai Composite Index fell below its 200-day moving average. Crude oil is on an eight-week losing streak, the longest in 29 years. West Texas Intermediate (WTI) slipped below $40 per barrel in intraday trading Friday, the first time it's done so since 2009. U. S. stocks are undergoing an ugly selloff. They just had their worst week since September 2011 and are on track to post their worst month since May 2012. The Dow Jones Industrial Average, down 10 percent since its all-time high, is nearing correction territory. All 10 S&P 500 Index sectors were off last week. We can also add to this list the high levels of margin lending on the New York Stock Exchange (NYSE) right now. At the end of every month, the exchange discloses margin amounts, and it appears that everyone is leveraged. Real margin debt growth since 1995 is twice as much as real S&P 500 growth.
This post was published at GoldSeek on 24 August 2015.