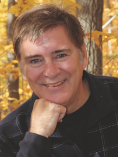 With the declining yen, Japan's manufacturing PMI has risen eight months. In contrast, China has been wavering near the stagnation line since early 2011.
Trade war questions relate the to just-released PMI reports and also 4th quarter US GDP. Let's start with today's PMI releases on China and Japan.
HSBC China Manufacturing PMI
The HSBC China Manufacturing PMI shows Chinese Operating Conditions Deteriorate Fractionally in January.
Chinese manufacturers saw a fractional deterioration in operating conditions at the start of 2015. Although output rose slightly and new orders broadly stabilised, staffing levels were cut for the fifteenth successive month. Meanwhile, relatively subdued client demand led companies to reduce their stock holdings of both post and pre-production goods in January. On the costs front, lower raw material prices led to the steepest reduction in average input costs since March 2009, which contributed to a sharp decline in prices charged.
After adjusting for seasonal factors, the HSBC Purchasing Managers' Index (PMI) posted at 49.7 in January, down slightly from the earlier flash reading (49.8), but up fractionally from 49.6 in December. This signalled a second successive monthly deterioration in the health of the sector, albeit only slight.
Latest data indicated a renewed expansion of Chinese manufacturing output in January, though the rate of increase was only fractional. This was the first time that production has risen in three months.
Manufacturing companies reduced their headcounts again in January. That said, the rate of job shedding was the weakest recorded in 15 months and only slight.
This post was published at Global Economic Analysis on Monday, February 02, 2015.