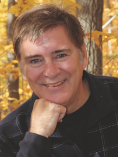 The manufacturing PMI for each of Europe's top three countries is in decline. Recession will follow.
Germany
The Markit/BME Germany Manufacturing PMI – Final Data shows PMI at 17-month low, in contraction.
Summary: The seasonally adjusted final Markit/BME Germany Manufacturing Purchasing Managers' Index PMI fell from 51.4 in October to a 17-month low of 49.5 in November, signalling contraction in Germany's goods- producing sector. The headline PMI is now seven points lower than at the beginning of the year and remained below its long-run average of 51.9. The headline index reading followed an earlier 'flash' estimate of 50.0.
Comment: Oliver Kolodseike, economist at Markit and author of the report said "German manufacturers continued to record growth of production in November, but this expansion seems to be based on increasingly shaky foundations. In particular, output expanded despite lower backlogs, falling stocks of finished goods and the sharpest drop in new orders for almost two years."
This post was published at Global Economic Analysis on Monday, December 01, 2014.