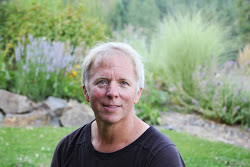 My kids love to ride those wickedly wild roller coasters, the kind that leave your stomach suspended in mid-air at the top of the track while the cart is already down at the bottom of the valley. Every now and then, against my better judgment, I will let them twist my arm enough to strap myself into one of those things just so that I can inflict on myself the same punishment that they seem to delight in inflicting on themselves.
There was one coaster we went to where they had a camera set up with a strobe light that snapped your picture as your cart went past it on a particularly treacherous portion of the ride. I recall looking through those when we finished the ride and were lingering around at the customer staging area to see what the expression on my face was out of sheer curiosity. Yep – it looked like I was the victim of one of those infamous native American Indians, the Apaches, torture of their white eye prisoners.
After watching the doings in gold and silver this AM, I could wear my kids somehow strapped me back into one of those infernal roller coasters!
This post was published at Trader Dan Norcini on Wednesday, November 19, 2014.