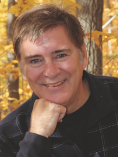 Joel Kotkin writing for New Geography hits the nail smack on the head with his assessment Sick Man of Europe is Europe.
Throughout the continent, public support for a united Europe fell sharply last year. Opposition to greater integration has emerged, with anti-EU parties gaining support in countries as diverse as the United Kingdom, Greece, Germany and France.
The new reality is epitomized by France's ascendant far-right political figure, Marine Le Pen, who is now leading in many polls to win the next presidential election.
These attitudes suggest that the EU could be devolving from a nascent super-state to something that increasingly resembles the Holy Roman Empire, a fragmented landscape of small, unimportant states wrapped in a unitary, but ephemeral crepe. This challenges the view of some Americans, particularly but not only on the left, who see Europe as a role model for the U. S.
This post was published at Global Economic Analysis on Saturday, September 27, 2014.