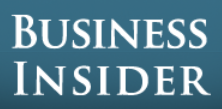 Macy's CEO Terry Lundgren said he was expecting a rebound this year.
It didn't happen.
"The consumer has not bounced back with the confidence that we were all looking for," Lundgren said at the Goldman Sachs Annual Retail Conference earlier this month, weeks after the company reported sluggish second-quarter sales.
Lundgren also said he doesn't expect things to get better in time for the holiday season.
This post was published at Business Insider