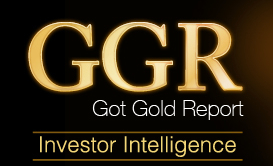 Last week Federal Reserve Chairwoman Janet Yellen insisted that record-low interest rates will stay as they are for a "considerable time." So what does that mean for bond investors? Many people realize that rising interest rates affect yields and prices, but what others might not know is that if you stick closely to short-term, investment-grade debt securities-the very kind our Near-Term Tax Free Fund (NEARX) invests in-the impact of such a rate hike is not as dramatic as some investors might think.
As you can see in the chart below, NEARX has been a steady grower over the years, in times of rising and falling interest rates as well as extreme market downturns. In fact, it's taken nearly a decade and a half for the S&P 500 Index to surpass NEARX using a hypothetical $100,000 investment back in June 2000.
Think of NEARX, then, as the emotionally-stable, no-drama fund.
This post was published at GotGoldReport on Saturday, September 27, 2014.