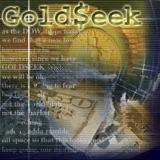 The Metals:
Gold climbed $9.29 to $1230.29 in Asia before it fell back to $1212.44 at about 10AM EST, but it then bounced back higher in late trade and ended with a loss of just 0.29%. Silver waffled between $17.73 and $17.456 and ended with a gain of 0.63%.
Euro gold rose to about 960, platinum lost $11 to $1298, and copper remained at about $3.04.
Gold and silver equities fell a little over 1% in the first half hour of trade and remained near that level for the rest of the day.
This post was published at GoldSeek on 26 September 2014.