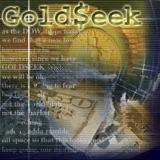 I know I am not the traditional author you come across on most financial sites. Most others will provide you with traditional notions of the stock market based upon rationalities. So, many authors will suggest that we 'cannot separate public policy and geopolitics from the markets,' they will focus on 'market valuations,' they will claim that 'fundamentals do not support this rally,' and will provide you with many, many other reasons as to why they have continually believed that this rally would never happen.
Yet, they have been left on the sidelines, scratching their heads for the last year and a half, as the US equity markets have rallied over 45% since February 2016.
I mean, think about all the reasons they have put before you over the last year and a half regarding the imminent risks facing the stock market, which they have lead you to believe will stop the market in its tracks. I have listed them before, and I think it is worthwhile listing them again:
Brexit – NOPE
Frexit – NOPE
Grexit – NOPE
Italian referendum – NOPE
Rise in interest rates – NOPE
Cessation of QE – NOPE
Terrorist attacks – NOPE
Crimea – NOPE
Trump – NOPE
Market not trading on fundamentals – NOPE
Low volatility – NOPE
Record high margin debt – NOPE
Hindenburg omens – NOPE
Syrian missile attack – NOPE
North Korea – NOPE
Record hurricane damage in Houston, Florida, and Puerto Rico – NOPE
Spanish referendum – NOPE
Las Vegas attack – NOPE
And, each month, the list continues to grow.
This post was published at GoldSeek on Monday, 30 October 2017.