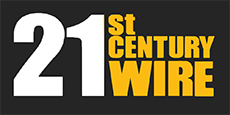 Dr Bouthaina Shaaban, Political & Media Advisor to Syrian President, Bashar Al Assad
Despite all the pain and suffering imposed by the ongoing nihilistic wars in our region, I thank God that we are witnessing this historical era, which is one of the most complex eras mankind has passed through. The daily regional and international events reinforce an image I've painted in my mind for the past six years about how the world we know is moving slowly to be replaced by another world; and the transition will take few years to be completed.
I see two different intersecting circles today, and we can only see a sliver of each circle, but the intersecting parts remain hidden. In the BRICS summit that took place in China few days ago, I could see signs of the new world, a glimpse of the coming decades, what our children and grandchildren will definitely see in their lifetime, and I was pleased by what I saw.
I saw the BRICS leaders arriving at the summits and being welcomed by a body language that entails respect and parity, and everyone had a happy expression on their faces, signalling their liberation from having to deal with the supremacists who reside on the other half circle. I saw the First Lady of China standing very humbly and elegantly, wearing a silk dress made in China, representing a country with a great civilisation that is preparing to revive the Silk Road, which would change the identity and life style of the entire world.
This post was published at 21st Century Wire on SEPTEMBER 18, 2017.