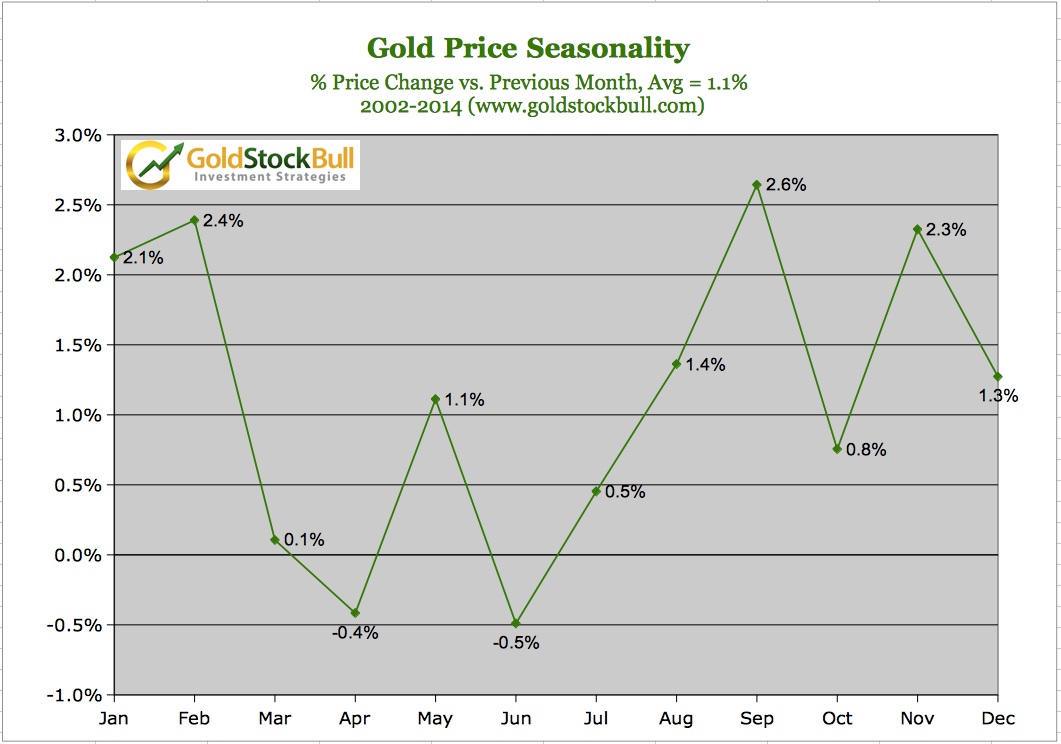 The month of September has historically been the strongest for precious metals. Since the start of the current bull market, gold has averaged a gain of 2.6% during the month of September. This is typically followed by a smaller gain of 0.8% in October and then a few more strong months in November, January and February. Taken together, we are exiting the weakest seasonal period for gold (Spring-Summer) and entering into the strongest seasonal period (Fall-Winter).
The following chart has been updated to include data through September of 2014:
This post was published at Gold-Eagle on September 2, 2014.