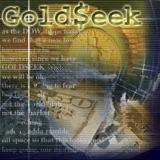 In recent weeks we wrote about the ongoing consolidation in precious metals miners. We touched on the history of September, not as a bullish month but as an important inflection point. With the miners holding up well and Gold still holding its lows we thought a breakout could be coming. Yet we've been whipsawed before. Several times over the past year (and as recently as late July) we've written about the possibility of a final low in Gold to precede the next impulsive advance in the miners. These scenarios came to a major head this week and the nasty decline across the entire sector suggests the bears are back for one last time.
Below is our chart for Gold's bear markets which are scaled to the 2011 peak. We exclude the two extreme bears (one lasted six years while the other was the post bubble crash). Longer bears tend to be less severe in price whereas the most severe bears in price tend to be short in time. Examples of that include the 1975-1976 and 1983-1985 bears. The 1987-1993 bear (the longest) only shed 35% while the 1996-1999 bear, which lasted three and a half years bottomed well above $1100 on the current scale. History makes a strong argument that while a new low is likely, anything much below $1100 appears unlikely.
This post was published at GoldSeek on 5 September 2014.