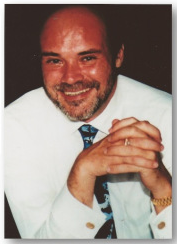 QUESTION: Marty, do you think it is even possible for gold to close at $2,000 by year-end? This just seems to be the same story over and over again.
Thanks
SK
ANSWER: Sorry, no. Here is a chart of gold back to 1264. There is not even a pattern like that, which has EVER taken place. I am really at a loss why gold analysts keep proclaiming the same thing costing people their life savings. Pretending to be a forecaster to just talk people into doing something you would like to see is called manipulation. To keep a client base you have to have correct forecasts. Is this just a process of churning out novices and causing them countless losses to line the pockets of the pros?
Technically, this is the primary support channel in gold. It has not changed. These forecasts for gold are entirely out of context and ignore the entire world economic trends. You cannot even argue gold rises with war for that is not even true. Gold did not rally during World War II because it was fixed. Commodities did not rise because the government put in wage and price controls. This is not a simply if then do this formula. It takes a bit more – if then do this else do that.
This post was published at Armstrong Economics on August 31, 2014.