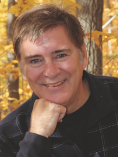 It's not often I agree with the IMF on anything, but this time I do. The Global Recovery is Precarious, says International Monetary Fund.
The International Monetary Fund has warned that the global recovery is on precarious footing, as rising geopolitical tensions and the prospect of tighter monetary policy in the US risk dampening the outlook for global growth.
In a document prepared ahead of this week's G20 meeting of finance ministers and central bank governors in Australia, the IMF said that growth in the first half of this year was weaker than it had predicted in April. The Fund signalled it is likely to cut its next batch of forecasts which will be released in October.
The Fund's assessment is the latest sign that mounting tensions in Ukraine and the Middle East have worsened the prospects for the global economy.
This post was published at Global Economic Analysis on Thursday, September 18, 2014.