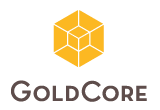 – Gold will be safe haven again in looming EU crisis
– EU crisis is no longer just about debt but about political discontent
– EU officials refuse to acknowledge changing face of politics across the union
– Catalonia shows measures governments will use to maintain control
– EU currently holds control over banks accounts and ability to use cash
– Protect your savings with gold in the face of increased financial threat from EU
Editor: Mark O'Byrne
***
When we talk about the Eurozone crisis we are usually referring to the Eurozone debt crisis. According to the OECD the debt crisis of 2011 was the world's greatest threat.
In the years that followed, Germany, France and the UK led EU members in their efforts to stave off debt defaults from the likes of Ireland, Portugal, Italy, Spain and, of course, Greece. This was partly in order to protect the German, French and UK banks who had lent irresponsibly into the periphery EU nations and were very exposed.
This post was published at Gold Core on October 26, 2017.