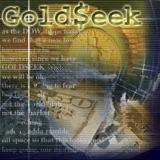 We argued many times that the yellow metal behaves as a currency rather than as a commodity. Hence, macroeconomic factors and currency exchange rates affect the price of gold. In previous editions of the Market Overview, we analyzed the impact of the U. S. dollar and its exchange rate with the Euro and the Yen on the gold market. We pointed out that gold is negatively correlated with the greenback, so it moves in tandem with the Japanese or European common currency, as they are the major rivals of the U. S. dollar.
However, some analysts claim that the cross rate between the euro and the yen affects the price of gold (the term 'cross' meaning here that the quote does not involve the U. S. dollar). Are they right? Let's see the chart below and check it out.
Chart 1: The price of gold (yellow line, left axis, London P. M. Fix, weekly average) and the EUR/JPY (red line, right axis, weekly average) exchange rate from January 1999 to May 2017.
This post was published at GoldSeek on JUNE 23, 2017.