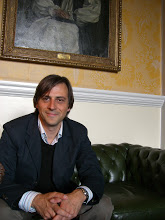 So Bank to Russia decided to maintain its benchmark rate at 8% today. The announcement is here This was expected by majority of analysts: 17 expected no hike, 7 expected a 50bps hike and 1 expected a 25bps hike. My own view – tweeted out yesterday – that the decision could have gone in favour of a hike. My rationale was (and remains the same for the next two-three months):
1. Russian sanctions against Western exports of food pushed up inflation and inflationary expectations. I wrote about this before on a number of occasions. As far as we know, early September CPI accelerated upward momentum. In July, when inflation shot up to 7.5% (well ahead of 5% annual target), the CBR responded with a hike and the Government revised its outlook for inflation (July decision raised rates from 7.5% to 8%). August figures (through September 8) suggest inflation has increased to around 7.7% and core inflation hit 8.0%
This post was published at True Economics on September 12, 2014.