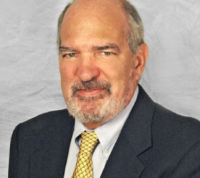 I have been expecting a price explosion in silver since early May, when the COMEX positioning extremes in silver hit then-record levels (Remember the unprecedented 17 days of consecutive price declines?). But incorporated in my price explosion premise was that the raptors would be ready sellers of their big long positions as prices rose. With the new COT report indicating that not only have the raptors not begun to sell on higher prices, they actually added new longs. If this was no fluke and is indicative that the raptors may be in no rush to sell, then who the heck is going to sell to the technical funds when they plow onto the buy side?
There's no question that the technical funds will rush to buy (or attempt to buy) many tens of thousands of COMEX gold and silver contracts on higher prices from here; the only question is who will sell to them? If it isn't the raptors, it is a near-certainty that prices will explode.
This is the perfect set up for a selling vacuum and price explosion that I have long envisioned, but not with such clarity. If there's ever been a better time to be positioned to the maximum for a silver rally than now, that time is unknown by me.