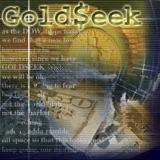 Briefly: In our opinion no speculative positions in gold, silver and mining stocks are now justified from the risk/reward perspective. However, day-traders might consider a small speculative long position in silver.
Even though gold didn't react strongly to Mario Draghi's comments, a lot happened in the precious metals market yesterday. We finally saw a breakdown in mining stocks and we saw an extreme daily rally in the USD Index. As you know, the USD Index very often triggers significant moves in gold. Even though the last 2 days didn't bring any changes, the situation has just become very tense for the precious metals investors and traders. What are the implications for your precious metals investments and trades?
Let's examine the charts and find out (charts courtesy of As you know, the USD Index is right at the cyclical turning point (or slightly behind it, which doesn't change anything), so it's likely to change its direction. Since it moved above the Sep. 2013 high in a very sharp manner, you might be wondering if there was something important that stopped the rally yesterday and that could prevent further gains for at least a while.
This post was published at GoldSeek on 7 September 2014.