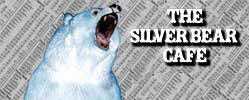 While every other investor on the planet is distracted by the S&P 500′s new highs, you have the opportunity to book serious gains in one forgotten corner of the market.
Metals are setting up to deliver traders and investors impressive returns. And I'm not talking about gold and silver. Instead, you need to check out the base metals. Sure, copper and aluminum are not as glamorous as gold and silver. But I doubt you'll complain much when you see these powerful setups…
First, let's take a look at these base metals through the PowerShares DB Multi-Sector Commodity Trust Metals Fund (NYSE:DBB). DBB has enjoyed a massive rally since early June. Capitulation selling back in March did the trick. Now, I really like how this name has consolidated in the $17-$18 range. It looks like it's ready to break higher any day now…
This post was published at Silver Bear Cafe on August 28, 2014.