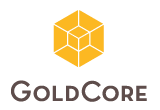 Scotland Independence Risk Sees British Pound Dive
Mel Gibson in Braveheart
Sterling fell sharply yesterday as traders became nervous of a possible vote for Scottish independence. The referendum on Scottish independence from the United Kingdom takes place on Thursday 18th September.
While the referendum and the potential impact of an independent Scotland have been on the horizon for some time, the approaching vote in two weeks is causing upheaval for the British pound in currency markets, and also more general macro uncertainty in the regional economic and monetary system.
This post was published at Gold Core on 3 September 2014.