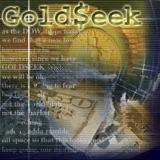 The Metals:
Gold rose $14.33 to $1296.33 at about 8:30AM EST before it pared back to $1287.37 in the next couple of hours of trade, but it then bounced back higher in afternoon trade and ended with a gain of 0.57%. Silver surged to as high as $19.851 and ended with a gain of 0.46%.
Euro gold climbed to about 978, platinum gained $6 to $1421, and coper fell 4 cents to about $3.14.
Gold and silver equities rose over 1% at the open before they fell back towards unchanged by midmorning, but they then climbed back towards their opening highs by early afternoon and remained near that level into the close.
This post was published at GoldSeek on 28 August 2014.