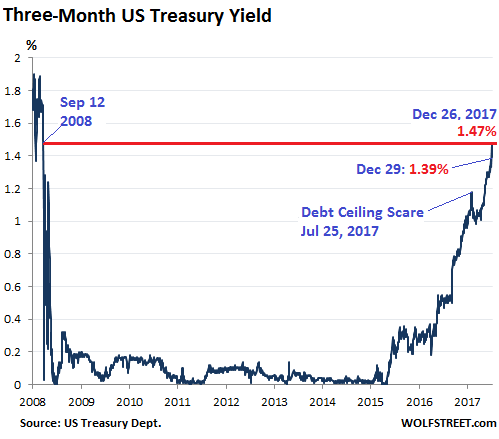 During prior incidents of an 'inverted' yield curve, the Fed had no tools to get the market to push up long-term yields. Today it has one: the QE Unwind.
The price of three-month Treasury securities fell and the yield – which moves in the opposite direction – rose, ending the year at 1.39%, after having spiked to 1.47% on December 26, the highest since September 12, 2008. This is in the upper half of the Fed's new target range for the federal funds rate (1.25% to 1.50%). Back in October 2015, the yield was still at 0%:
This post was published at Wolf Street by Wolf Richter ' Dec 30, 2017.