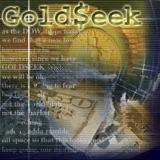 At last, tax reform is happening! Last week, President Donald Trump celebrated the passage of the most important legislation so far of his presidency.
The final bill falls far short of the 'file on a postcard' promise of Trump's campaign. It even falls short of the bill trotted out by Congressional Republicans just a few weeks ago. It is, nevertheless, the most significant tax overhaul in more than a decade.
Corporations and most individual taxpayers will see lower overall rates. That's the good news.
Unfortunately, there is also some not so good news investors need to be aware of.
Because no spending cuts will be attached to 'pay' for the tax rate reductions, the legislation will grow the budget deficit by an estimated $1 trillion to $1.5 trillion over the next decade. The actual number could end up being smaller…or bigger, depending on how the economy performs. But more red ink will spill.
This post was published at GoldSeek on Tuesday, 26 December 2017.