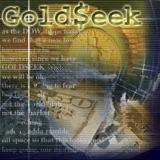 'Spend wisely and Invest lavishly should be life mantra for 2018'
American companies announcing large bonuses for its employees after the passage of Tax bill will result in higher consumption in the first quarter of next year. Higher retail consumption in the USA will result in higher employment and higher profitability. Global stock markets will remain firm and result in rosier projections for economic growth in the USA and China.
Negative news surrounding crypto currencies like hacking etc this week is state manipulated. States know that block chain technology is like the Linux of the world (which is free) and not windows (which is very expensive).
This post was published at GoldSeek on 21 December 2017.