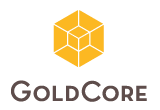 UK Stagflation Risk As Inflation Hits 3.1% and House Prices Fall
– UK inflation hits 3.1%, highest in nearly six years
– UK earnings flat – households are still suffering falling real wages
– Stagflation risk as food and drink prices jumped 4.1% in 12 months
– UK house prices fall two-months in a row, down 0.5% in October
– Real stagflation risk now, inflation high and growth slowing
– Savings continue to be eaten by inflation
***
It was just two years ago that Mark Carney was writing his fourth letter to the British Chancellor, explaining why the country was in a deflationary slump. Even then households were feeling the pinch, despite what officials reported.
Since then Brits have become increasingly vindicated as inflation figures have begun to show what they have all known for some time – prices and the cost of living is on the rise.
Now Mark Carney is forced to write a different type of letter to the Chancellor, one where he will have to explain why inflation is above target at 3.1%. The jump to over 3% in the year to November is the fastest paced increase seen in nearly six years.
This post was published at Gold Core on December 13, 2017.