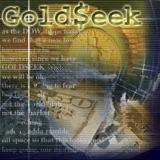 First published on Wed am Dec 13 on SeekingAlpha:
Recent price action
The last week has seen the metals and miners drop down into support regions. As I write this, we are sitting just over major support for most of the charts I follow.
Whereas the GDX likely provides the cleanest picture of the market potential right now, I will be providing you guidance about the GDX in my analysis below. And, while I maintain a strong bullish bias for 2018, the action we see in the coming weeks will tell us when we can begin to take a more immediate bullish perspective.
Anecdotal and other sentiment indications
The whipsaw continues. Most in the complex don't know whether they are coming or going right now. One day we go up, another day we go down. And, many have become quite bearish again, with many even calling for lows below those seen in 2015.
My last article on metals, which was about whether the metals market is truly manipulated, certainly generated some heated debate. And, anyone who has an opinion about the issue usually has a very emotional perspective on the issue, which is often on display in the comment section.
This post was published at GoldSeek on 14 December 2017.