Got Prime?
Use AWS?
Buy things on Amazon?
I know the excuses; "Amazon has what I want and delivers." Well, so do a lot of other web properties, and they're often cheaper too.
"I like the 2 day 'free' delivery." Most firms match it for purchases of some size (over $25 or so) these days. Oh, and their pricing is better. And there's no such thing as 'free' either.
"They're the leader in AWS." Maybe on sales volume, but certainly not when it comes to pricing, and if you use their "special tools" you're buying into a forced monopoly, which is first-class stupid as a corporation.
And what are you really doing folks? You're providing money to Beelzebezos so he can in turn sign contracts with Woody Allen, who Dylan Farrow has accused of raping her. This allegation is 20+ years old and the prosecutor in the district said probable cause existed to charge him.
This post was published at Market-Ticker on 2017-12-12.
The optimism on world trade didn't last very long.
It was only late September when the WTO issued a 'strong upward revision' to their estimate for 2017 world trade. WTO economists raised their forecast to 3.6% from 2.4%, which was at the top end of the previous 1.8-3.6% range. This marked a sharp acceleration from the 1.3% growth in 2016. The IMF's forecast for 2017 world trade, also made in September, was even higher at 4.2%. Now the Copenhagen-based Maersk, the world's number one container shipping company, is sounding a warning about softer demand and downward pressure on freight rates. According to Bloomberg.
The world's largest container shipping line says international freight rates are reversing after climbing for most of this year, raising questions about the sustainability of the global trade recovery. Decade-old oversupply issues swamped demand for containerized sea trade in the third quarter, a senior official at Maersk Line Ltd. said in an interview last week. Over 90 percent of trade is routed through ships, making the industry a bellwether for the worldwide economy. "We have started to see some pockets of downward pressure," said Steve Felder, Mumbai-based managing director of Maersk's South Asian unit. The global trade order book at around 13.5 percent of capacity isn't high, "however, given that freight rates are largely determined on the basis of supply-demand balance, they remain fragile," he said.
This post was published at Zero Hedge on Dec 12, 2017.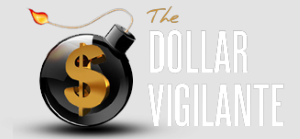 They won't teach you in your government schools, but every major economic and financial collapse is planned. It doesn't happen by accident.
I covered this in my book, Shemitah Trends (available for free to TDV subscribers or here on Amazon), and we began to uncover their occult timeline for financial collapses with the Shemitah and Jubilee this decade.
By any measure, we are now at the most extreme time in history in money, finance, banking, equities, bonds, real estate and other sectors.
We've never seen money printing across the board like we've seen in the last decade.
This post was published at Dollar Vigilante on December 12, 2017.
Dr. Robert Murphy and I enjoyed a robust discussion of the current political landscape this past weekend at the University of Central Florida. A significant percentage of attendees, maybe half, agreed with the proposition that the US is past the point of political solutions. Everyone agreed, regardless of their age and background, that the possibility of America breaking – violently or voluntarily – is very real.
My talk focused on the value of smaller polities. Given the stubborn tendency for governments to emerge and endure in human societies, we should focus our efforts on creating smaller political units that more closely allow for a Misesian vision of democratic self-determination. This may not satisfy libertarians and anarcho-capitalists, but neither will trying to persuade a winning electorate of 70 million Americans to vote for even a reasonably liberty-minded presidential candidate.
This post was published at Ludwig von Mises Institute on 12/11/2017.