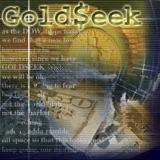 When you read the title of this article, I am sure you assumed this article would be all about the latest event of fake news which supposedly rocked the market this past Friday. Well, I am sorry to disappoint you.
You see, many investors have been following fake news for much longer than you realize. Well, more accurately, the news has been real, but the expectations held by analysts and investors has been fake.
As I have been presenting for quite some time now, we have seen many expectations of negative reactions to news being presented by analysts over the last two years. They have pointed to news events like Brexit, Frexit, terrorist attacks, rise in interest rates, cessation of QE, the Trump election, and many other reasons as to why the stock market will start heading south in a big way. So, while they have all pointed to real news events, their expectations have been fake.
So, maybe its time to consider that fake news and fake expectations have potentially been hurting investors these last few years!?
And, rather than maintaining fake expectations about how the next news event is going to 'cause' a move in the market, at some point, investors may have to accept that the substance of these news events do not cause anything. Rather, it is the investor reaction to the news events which cause movements in the market. And, investor reactions are driven by investor sentiment.
When investor sentiment is positive, seemingly negative news events are discounted (terrorist attacks, North Korea, rising interest rates, cessation of QE, etc.) as the market continues on its northern trajectory. However, as the market completes its natural path of progression, we reach a point at which it is time we can begin to expect that investor sentiment has reached a pinnacle, and will likely turn south for a time.
This post was published at GoldSeek on Wednesday, 6 December 2017.