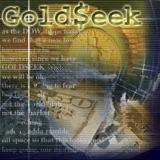 The market sharking event could be when President Donald Trump's eldest son and a former business associate of the president testifies to the U. S. House of Representatives Intelligence Committee. A lot of events are there for the rest of the week. One needs to trade very carefully.
There are concerns that the Chinese infrastructure sector will see a big slowdown next year. This news will prevent industrial metals from a big rise.
This post was published at GoldSeek on 5 December 2017.