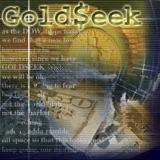 As soon as President Trump put his Goldman boys, Gary Cohn and Steven Mnuchin, in charge of his tax plan, I knew Trump's tax plan would never fulfill his and his henchmen's promises of helping the middle class and of not giving additional tax breaks to the rich. The Trump Tax plan, as it now exists, proves those conjoined promises to be the greatest lie Trump ever told.
After two decades with Goldman Sachs, Munchkin (as he shall hereinafter be known for he lives on the Goldman-bricked road) bought his own bank, IndyMac. He renamed it OneWest and turned it into a mega repo machine in 2009, whirring out hyuuge amounts of crash cash during the Great Recession. His revamped bank set a speed record for putting homeowners out on the street, foreclosing one home every thirty seconds. A vice president of OneWest even admitted in court she shortened her signature so that she could spend less than thirty seconds processing each foreclosure. As a result of this rush to foreclose, the court found the bank had frequently mishandled documents because it did not even read many of them before foreclosing.
Munchkin's grim reaper of a bank closed its greedy grip on a whopping 35,000 homes during the Great Recession. The bank was even so unscrupulous as to instruct homeowners to stop making payments, ostensibly because it was going to modify the loans, but in reality in order to purify its argument for repossession. (For more on the Munchkin's greed, read 'U. S. Treasury Becomes a Laughing Stock.')
This post was published at GoldSeek on 4 December 2017.