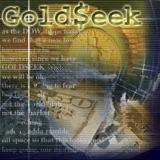 This year, (2017) was the year that the financial system moved from fearing deflation to expecting inflation.
You can see this in the breakout in inflation expectations. From 2013 until mid-2016, the financial system's expectations of future inflation were in a downtrend. Mid-2016 this changed as expectations began to rise, breaking this downtrend in early 2017.
They've since continued to rally. Bouncing off support.
This post was published at GoldSeek on 27 November 2017.