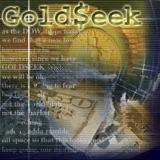 The TIP/IEF 'inflation gauge' is still motoring upward after breaking above the SMA 200. If this turns the 200 up along with the MA 50 it could indicate a mini hysteria about inflation.
The problem lately has been that the longest duration bonds have been relatively strong, putting a cap on yields and inflationary signaling, if not indicating deflationary pressure. TIP/TLT has not nearly kept up as 30yr yields have been a big drag over the last couple of weeks (this could still turn out to be a bottoming pattern though).
Of course the Tin Foil Hat wearer in me wonders where some of this pressure might be coming from. Political and monetary authorities who have an interest in keeping long-term rates capped, maybe? Macro Tourist checks in with some details (last part of the article) about potential political shenanigans in the long-term Treasury bond market.
This post was published at GoldSeek on 20 November 2017.