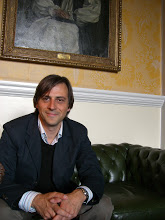 S&P new post about the risks poised by North Korea is a neat summary of key actions and players involved (see the full note: And it is very interesting to those of us, who study the links between geopolitical risks and financial markets.
Two pieces of evidence are presented in the S&P note worth pondering: first, the rising frequency of the North Korea threat signals:
The above shows that starting with 2016, acceleration in the North Korea threat signals has been posing a departure from the previous trend. Structurally, this suggests that we are entering a new regime in terms of potential market spillovers from North Korean risks to global financial markets.
This post was published at True Economics on Saturday, November 18, 2017.