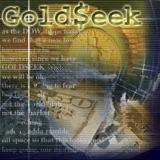 Strengths
The best performing precious metal for the week was palladium, 0.41 percent. CenterraGold is set to buy Aurico Metals for $1.80 per cash share for a 38-percent purchase price premium on the Toronto Stock Exchange. Centerra currently holds more than $350 million in cash and has now secured a $125 million acquisition facility, according to Bloomberg. Gold prices rose after Saudi Arabia said a recent attempted missile strike at Riyadh's airport could be an act of war by Iran. Additionally, Turkish investors are continuing to buy gold with demand expected to reach the highest since 2013. According to Google Trends, global searches for 'buy bitcoin' have overtaken 'buy gold' demonstrating a surge in popularity of the cryptocurrency. However, the BullionVault Gold Investor Index edged slightly higher to 54.6, demonstrating the number of buyers is higher than sellers. Weaknesses
The worst performing precious metal for the week was platinum, down 0.82 percent. Due to platinum's primary use in internal combustion engines, the metal could be among the biggest losers from electrical vehicle growth, reports Mining Review. The World Gold Council said it's a tough quarter for gold as prices weakened in September and October. Global gold demand fell 9 percent in the third quarter as investor buying slowed and regulations in India tightened, reports Eddie van der Walt.
This post was published at GoldSeek on 13 November 2017.