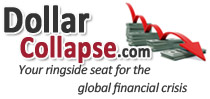 A new bond issue from Chicago is rated AAA. That's great because it means the city's finances are on the mend, right?
Nope, just the opposite. Here's the story:
Bondholders fret as alchemy turns Chicago's junk to gold
(Bloomberg) – Chicago's public pension debt is $36 billion and growing, it's facing $550 million in budget deficits over the next three years and this summer the state had to bail out a school system that was flirting with insolvency.
Yet next month, the nation's third-largest city – whose bonds were downgraded to junk by Moody's Investors Service two years ago – will start selling as much as $3 billion of debt that another rating company considers as safe as U. S. Treasuries.
That's because Chicago is selling off its right to receive sales-tax revenue from Illinois to a separate public corporation, which will issue new bonds backed by those funds, a structure called securitization. Because bondholders will be insulated from the city's finances and have a legal claim to the sales-tax money, Fitch Ratings deems the bonds AAA.
This post was published at DollarCollapse on NOVEMBER 13, 2017.