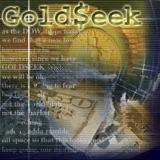 The US dollar weakened and gold rose on suspicion that Trump's tax cut proposal could see modifications. The next seven days is filled with market moving US economic data releases. The answer which investors will be looking for is what next after the expected December interest rate hike by the Federal Reserve. I am looking into global inflation/deflation targets for next year. Energy price trend will play a key role in inflation direction next year. The big challenge is to judge the pace of rise of crude oil prices and not the actual rise. At the moment the bottom for crude oil looks at $42 and top at $86+ in the next twelve months.
Developments in bitcoins and block chain technology are being closely watched.
This post was published at GoldSeek on 10 November 2017.