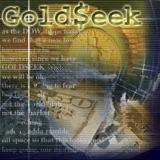 For almost a year now the PM stock indexes have been building out a triangle trading range that has yet to be determined if it is going to be a consolidation pattern or a reversal pattern. With big patterns one can lose sight of what is really there, as the longer a trading range develops the more trendlines one puts on a chart, and the more confusing things become.
Tonight I would like to show you, from a Chartology perspective, what the basic patterns are, from the short term to the longer term. The bigger a trading range the more chart patterns can develop before we see the final product. Sometimes it's totally different from the early stages of the trading range. It's important to clear ones mind of all the preconceived notions of what they think is happening to just what the charts are suggesting. It's a hard thing for most investors to do because of all the things we read each and everyday which works on our subconscious. More than anything else we are playing a game of psychological warfare.
Lets start by looking at a short term daily chart for the HUI which is showing the H&S top we've been following since early October. The H&S top is pretty symmetrical and the breakout below the neckline was accompanied by a breakout gap. This is what we know to be true at this point in time. If the price action can trade back above the neckline then this scenario will be thrown out the window, but until that time the H&S top is valid. Also when the neckline gave way so did the 200 day moving average.
This post was published at GoldSeek on 9 November 2017.