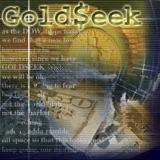 The Trump Rally pushed ahead relentlessly through a summer full of high omens and great disasters, all which it swatted off like flies. Even so, all was not perfect in the market as nerves began to jitter midsummer beneath the surface even among the most longtime bulls. Wall Street's fear gauge (the CBOE Volatility Index) lifted its needle off its lower post to a nine-month high after President Trump's comments about 'fire and fury' if North Korea didn't toe the line. (Mind you, the high wasn't very far off the post because of how placid the previous nine months had been.)
As volatility stirred languidly over the threat of nuclear war, stock prices took a little spill with all major stock indices seeing their biggest one-day drop since May. The SPX fall amounted to a 1.4% drop in a day – nothing damaging. The Dow dropped about 1% in a day. But beneath the surface, the market is looking different and shakier.
For example, trading narrowed to fewer players as more stocks in the Nasdaq 100 finally moved below their fifty-two week lows than moved above them. Likewise in the S&P. This phenomenon is known as the 'Hindenburg omen,' and tends to precede major crashes.
This post was published at GoldSeek on 7 November 2017.