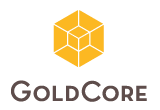 – German gold demand surges from 17 ton-a-year to a 100 ton-plus per year
– 6.8 Bln spent on German gold investment products in 2016, more per person than India and China
– Germans turned to gold during financial crises and ongoing euro debasement
– Evidence of latent retail demand on increased economic concerns
– 'Gold fulfils an important long-term, wealth preservation role in German investors' portfolios'
Editor: Mark O'Byrne
***
India and China often grab the headlines as the world's largest buyers of gold. In 2016 this was not the case.
When measured on a per capita basis it is Germany that takes the impressive crown of largest gold buyer in 2016, all thanks to their investment market. Last year the country set a new personal best, ploughing as much as 6.8bn ($8 bn) into gold coins, bars and exchange-traded commodities (ETCs).
This post was published at Gold Core on November 6, 2017.