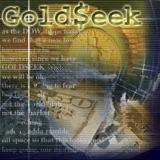 'President Trump, in complete contradiction to candidate Trump, has praised Yellen for being a 'low-interest-rate-person.' One reason Trump may have changed his position is that, like most first-term presidents, he thinks low interest rates will help him win reelection. Trump may also realize that his welfare and warfare spending plans require an accommodative Fed to monetize the federal debt. The truth is President Trump's embrace of status quo monetary policy could prove fatal to both his presidency and the American economy.' – Ron Paul, Institute for Peace and Prosperity
Editor's note: This issue of our newsletter features several interactive, live charts offered in conjunction with the St. Louis Federal Reserve and the ICE Benchmark Administration/LBMA. You can access statistical details by moving your cursor over the charts. If the chart does not automatically update, please move the toggle button on the year bar all the way to the right. We invite you to bookmark this edition for future reference.
CHART 1: Sustained by both political parties, the national debt has taken on a life of its own
This post was published at GoldSeek on 1 November 2017.