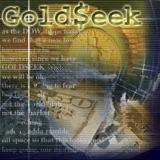 Can stock markets fly? Or is it really different this time? As we outlined last week, in celebration of the 30th anniversary of the 1987 October stock market crash, stock markets, it appears, can fly or soar as you may wish to call it. Just when you think the stock market couldn't go any higher it does. Last week we noted the Dow Jones Industrials (DJI) had soared 30% since the US election on November 4, 2016. When compared with other stock market blow-offs such as the 'Roaring Twenties,' the dot.com bubble of the 1990s, or the Tokyo Nikkei Dow (TKN) of the 1980s it was a rather puny performance, so far.
A more appropriate start point might actually be the February 11, 2016 low. That low came following six months of stock market gyrations mostly to the downside because of the ending of quantitative easing (QE). The DJI only fell about 15% during that time but it was the steepest correction since the 2011 EU/Greece crisis and only the second time the DJI fell more than 10% since the financial crisis of 2007 – 2009. The DJI fell 6% during the Brexit mini-panic and was down just over 4% into the November election. Pullbacks since then have been even shallower. So, given no correction over 10% maybe we should be looking at this blow-off as having started with the February 2016 low.
Since then the DJI is up just under 52% over a period of 624 days. We noted last week the average of six blow-offs we examined had seen gains of 176% over a period of 658 days. Based on this we are doing well time-wise but not so well on the gains. The longest period seen for a blow-off was about 1,050 days. There is no denying the stock market could rise further and longer than many expect.
This post was published at GoldSeek on 29 October 2017.