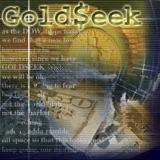 ECB President Mario Draghi is now walking back QE.
This is not a surprise to our readers. I've been forecasting this exact development, (as well as the Euro's spike to 120) since August 2016 (by the way, the Euro was at 109 back then and everyone thought it would soon reach parity with the $USD as it collapsed). Still, why is Draghi doing this?
Because the bond market was in revolt, with yields beginning to rise. Rising yields= falling bond prices. Falling bond prices over time= bear market in bonds. Bear market in bonds = SYSTEMIC reset.
We explain all of this in our bestselling book The Everything Bubble: The End Game For Central Bank Policy. If you've yet to pick up a copy, grab one now. You'll immediately know more about how the financial system works (as well as what's to come) than anyone else in your social circle.
The bottomline is as follows…
This post was published at GoldSeek on 26 October 2017.