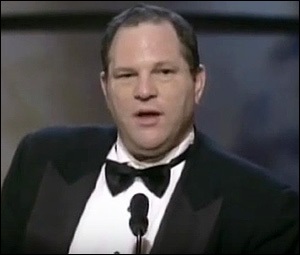 Matthew Garrahan dropped a bigger bombshell in the Financial Times yesterday than even he realizes. Garrahan named the law firm that had crafted a gag order in 1998 to silence two women from ever speaking about their encounters with Harvey Weinstein. One woman, Zelda Perkins, was an assistant to Weinstein in London and charged him with egregious sexual harassment. The other unnamed female colleague charged Weinstein with sexual assault. The two were paid $125,000 each and given an iron-clad gag order. The terms of the gag order were so confidential that the women were not even allowed to have a full copy of what they had agreed to, just a summary of some of its terms.
The law firm representing Weinstein with the settlements and gag orders (officially called non-disclosure agreements) was Allen & Overy – the London derivatives powerhouse that also signed off on the Structured Investment Vehicles (SIVs) that played a significant role in helping to blow up Citigroup in 2008, resulting in the largest taxpayer bailout of a bank in financial history.
In 2007, according to Standard & Poor's Structured Finance research reports, Citigroup was managing the following Structured Investment Vehicles that were incorporated in the Cayman Islands and not consolidated on Citigroup's balance sheet: Centauri Corp., Beta Finance Corp., Sedna Finance Corp., Five Finance Corp., and Dorada Corp. In addition, according to press reports, Citigroup had created two more SIVs in 2006: Zela Finance Corp. and Vetra Finance Corp. The SIVs contained approximately $80 billion of mostly toxic debt, much of which ended up back on Citigroup's balance sheet. Allen & Overy was the London counsel to Citigroup on these SIVs.
You don't have to take our word for this. One of Allen & Overy's own lawyers actually bragged on the law firm's website about the key role it played in the 'fascinating time' of the financial crisis – the most devastating economic collapse since the Great Depression that left millions of Americans out of work and foreclosure notices on their front door.
This post was published at Wall Street On Parade on October 24, 2017.