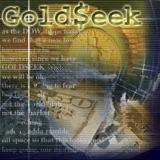 Gold and silver can fall further if there is no geopolitical risk. Economic data releases for the next two weeks will affect global financial markets only if they are below expected lines. The Bank of England is expected to raise interest rates next month. Sterling could nosedive if there is anything to indicate that the Bank of England will not raise interest rates.
Bond yields in Asia will affect the global flow of funds into different instruments. Interest rate hikes (if any) for the rest of the year with different nations have already been factored in by the markets. Interest rate cuts in Asian nations (except Japan) will depend on the inflation cycle.
I hear a lot of chatter that global stock markets will correct anytime soon. A correction in global stock markets can result in a fall in industrial metals but a rise in gold prices.
How to trade in silver
On Diwali day I received a call from Bhai Patel from Rajkot saying that over the past few years he has been making losses in silver trading. The concerned person has good knowledge about technical trading as well as silver's fundamental aspects. Bhai Patel only trades in MCX silver futures and nothing else. Still he makes losses. Below are some of the points as per my experience which one needs to keep in mind for silver trading.
This post was published at GoldSeek on October 22, 2017.