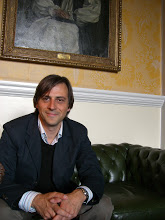 Just after Austria, the Czech Republic too has swung decisively in the direction of embracing populism as Populist billionaire's Eurosceptic party wins big in Czech Republic.
As Radio Praha describes it: "The Czech Donald Trump or Silvio Berlusconi, maverick millionaire, political populist, mould breaker; these are all labels that have been tagged on to ANO leader Andrej Babi".
Jakub Patocka for the Guardian: "Open racism has become a normal part of public discourse. Trust in democratic institutions and the European Union has been crumbling before our eyes. It is shocking how easily and quickly this has happened. Many Czechs are going to the polls with grim fears for the future. A broad coalition of democratic parties is not likely to have enough votes to control parliament. Apart from the far right, communists and a peculiar Czech version of the Pirate party are expected to do well."
This post was published at True Economics on Sunday, October 22, 2017.