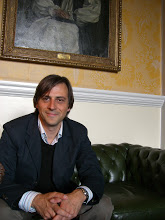 If you have a job structuring and selling, marketing and monitoring/managing car insurance contracts, you should stop reading this now… because, Intel has developed the first set of algorithmic standards for self-driving vehicles that aim to ensure that any accident involving a self-driving vehicle cannot be blamed on the software that operates that vehicle.
How? Read some scant details here: What does this mean? If successful, regulating algorithmic standards, most likely more advanced than the one developed by Intel, will mean that self-driving vehicles collision will be by system definition blamed only on human drivers, bicyclists and pedestrians. Which will, de facto, perfectly standardise all insurance contracts covering vehicles other than those operated by people. The result will be rapid collapse in demand for car insurance as we know it.
This post was published at True Economics on Wednesday, October 18, 2017.