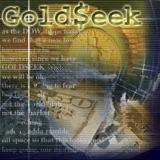 Strengths
The best performing precious metal for the week was palladium, up 7.28 percent as money managers raised their net-long positions on continued expectations that the shift from diesel to gasoline powered cars will continue. Gold traders and analysts surveyed by Bloomberg are bullish for the first time in five weeks, reports Bloomberg. Following the release of the Fed minutes which showed rising concern about low inflation, the yellow metal climbed to a two-week high. A fresh flare-up in tensions with North Korea pushed gold higher this week, writes Bloomberg, along with a U. S.-Turkey diplomatic spat regarding visitor visas was supportive. The Indian government withdrew an order that brought the gold industry under anti money-laundering legislation, reports Bloomberg. Jewelers were included in the Prevention of Money-Laundering Act in August that increased compliance requirements. In response to the rule reversal, shares of jewelers climbed in the country. This move comes just as gold buying improves before the Hindu festival of Diwali, the peak season for demand, the article continues. Weaknesses
The worst performing precious metal for the week surprisingly was gold, up more than 2 percent, despite grabbing most of the precious metals headlines. According to the People's Bank of China website, gold reserves in China came in at 59.24m fine troy ounces in September, unchanged again from the previous month, which unfortunately is beginning to become a trend. Chinese markets had been closed the prior week to mark National Day.
This post was published at GoldSeek on Monday, 16 October 2017.