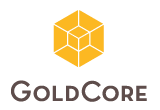 – Puerto Rico without electricity, wifi, ATMs shows importance of cash, gold and silver
– Most of Puerto Rico remains in the dark and without power three weeks after storm
– With widespread power failures, Puerto Rico remains cash only with retailers only accepting cash and few consumer having cash
– Shortages of food, fuel and medicine with infrastructure repairs delayed
– Power could be 'out for months' as 85% of people remain off the grid
– Around 75% of ATMs disconnected
– Electronic forms of payment including bitcoin have been rendered non viable
– Puerto Rico's accidental 'cashless society' shows risks of cashless society and importance of holding cash, gold and silver out of the financial and digital systems
***
Puerto Rico has been destroyed by two savage hurricanes which have plunged the island into darkness and despair. The landscape of ruined homes and entire towns resembles Hiroshima after the man made disaster of a nuclear bomb being dropped on the city.
This post was published at Gold Core on October 14, 2017.