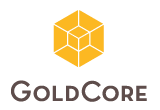 Global Outlook – Mad, Mad, Mad, MAD World: News in Charts
by Fathom Consulting via Thomson Reuters
Alarm bells are ringing for economic fundamentalists such as Fathom Consulting.
***
Asset prices look increasingly out of step with fundamentals, and in some cases they look downright bubbly. And other geopolitical developments are similarly alarming. One might even describe them as…
Mad:
Equity prices in developed economies, and specifically in the US, are more than one standard deviation higher than their long-run average in relation to nominal GDP.
This post was published at Gold Core on October 12, 2017.